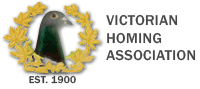 Welcome to the Victorian Homing Association
The Victorian Homing Association (VHA) was the first racing pigeon organisation established in Victoria. It is committed to the welfare, breeding and racing of pigeons and all members are required to comply with the Victorian Code of Practice for Keeping and Racing Pigeons.
For many years its headquarters was located in Swan St, Richmond where hundreds of fanciers gathered on a weekly basis to basket their birds. As the needs of the organisation changed and many flyers moved out to the east of Melbourne the headquarters was also moved to its present location in Notting Hill.
The VHA is run by an executive which includes the President, Secretary and Treasurer who act on behalf of the members under its rules and regulations within its constitution. They hold monthly meetings where both the executives and delegates vote on all financial expenditure, determine the line of flight for future races and any other matters brought to them for consideration.
The VHA is dedicated to the welfare, breeding, racing and promotion of the sport of racing pigeons. So, if you are interested in finding out more about the greatest backyard sport in the world or want to become a member, we would love to get you started. Please contact any of our executives or club secretaries who would be happy to hear from you.
---
The purpose of the Victorian Homing Association
The protection, welfare and care of Racing and Show Pigeons.

To encourage the participation in and conduct of pigeon races.

The regulation of the sport of pigeon racing and the showing of homing and other pigeons.

The regulation and maintenance of all apparatus and appliances applicable to the sport of racing and showing of pigeons.

The protection and advancement of the interest of the members of the Association in all matters connected with the said sports.
---
Latest News:
Letter From The VHA Secretary
From: The Secretary VHA Inc
Date 17th September 2020
To: VHA members
Season 2020
Just an update to members on season 2020.
The executive, without being able to conduct meetings, have been in constant contact and individually, and collectively, been endeavouring to get Tossing and racing up going for us, unfortunately with little success.
We believe that despite this lack of success, we may be able to conduct some racing before this year comes to a close.
Unit Tossing:
Our understanding is that we are not permitted to toss, outside a 5km radius, which of course is unfeasible. We do understand that some individual members have contacted the "hotline" and received permission to toss. The attempts the executive have made to gain a group exemption has not been successful.
Hopefully with restrictions easing up in regional Victoria, and things improving quickly in Metro Melb, this situation will change quickly. Recent reports indicate that easing to allow non-contact sport, and increased travel may occur early October.
We will continue to monitor this and encourage individuals to seek permission/exemptions as well, and keep the executive advised of any positive outcomes.
Racing:
Obviously at this stage, racing is out, due to limitations on gatherings.
However, once these restrictions start to ease, we would like to think we can get some short distance racing underway.
Perhaps, initially, we can conduct large VHA organised tossing from Shepparton and Deniliquin. Due to limitation of numbers in club rooms, and anticipated large numbers of birds, it may not be feasible to basket these birds as race birds, but merely transfer them into units for tossing purposes. Under this scenario we could have limited officials at club rooms and as members arrive, individually, they pass their baskets of birds to officials who transfer them to the units. If we were not handling birds for race entry, we could limit the number of people actually in the club rooms to very small numbers (under 5). Not ideal but at least we can get our birds trained up the track a bit.
Hopefully then as restrictions ease further, we can start to basket birds for racing to Hay/Ouyen – dependant on border control.
It has been suggested we try and fit two races in each week. Certainly, for the first couple of tosses I would suggest this is quite feasible. The truck distance travel is small, birds would be in only overnight, and work for officials limited.
In terms of costing, the executive envisages the first two races would be free to flyers.
Once we get to Hay the executive would suggest that whilst we limit birds entered, due to possible limits of members allowed in centres, that birds can be sent as trainers, and flyers simply put them in units themselves. Costings for all this will be determined and advised, but with numbers expected to be reasonably high, a fee of $1 per bird for race entries and trainers would seem feasible cost ways.
The executive will advise when/if we can proceed as suggested.
Similarly, it may be necessary to stay within the Victorian border for any racing we can conduct, and adjustments will be made and advised accordingly.
---
---
Videos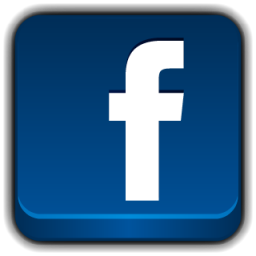 Follow us on Face Book