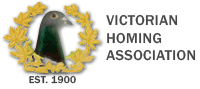 Welcome to the Victorian Homing Association
The Victorian Homing Association (VHA) was the first racing pigeon organisation established in Victoria. It is committed to the welfare, breeding and racing of pigeons and all members are required to comply with the Victorian Code of Practice for Keeping and Racing Pigeons.
For many years its headquarters was located in Swan St, Richmond where hundreds of fanciers gathered on a weekly basis to basket their birds. As the needs of the organisation changed and many flyers moved out to the east of Melbourne the headquarters was also moved to its present location in Notting Hill.
The VHA is run by an executive which includes the President, Secretary and Treasurer who act on behalf of the members under its rules and regulations within its constitution. They hold monthly meetings where both the executives and delegates vote on all financial expenditure, determine the line of flight for future races and any other matters brought to them for consideration.
The VHA is dedicated to the welfare, breeding, racing and promotion of the sport of racing pigeons. So, if you are interested in finding out more about the greatest backyard sport in the world or want to become a member, we would love to get you started. Please contact any of our executives or club secretaries who would be happy to hear from you.
---
The purpose of the Victorian Homing Association
The protection, welfare and care of Racing and Show Pigeons.

To encourage the participation in and conduct of pigeon races.

The regulation of the sport of pigeon racing and the showing of homing and other pigeons.

The regulation and maintenance of all apparatus and appliances applicable to the sport of racing and showing of pigeons.

The protection and advancement of the interest of the members of the Association in all matters connected with the said sports.
---
Latest News
After consultation with the Executive & Finance Committees the old bird season has been postponed by one week and will now commence on Saturday 10th July 2021 from Shepparton.
At this stage there is no plan to change the schedule as it stands apart from cancellling the first Shepparton Club race.
A mass toss is planned for individuals from Wahring Cottage Road Stop (Nagambie) on Saturday 3rd July 2021.
Regards
Steve Brown
VHA Secretary

Updates
VHA 110 Race
Welcome to the VHA 110 Race 2021. Full details of the race can be found on this website or alternatively if you would like further information please do not hesitate to contact any of the organisers.
We look forward to having another successful race and wish all participants the best of luck. Thankyou for making the VHA 110 one of the most prestigious pigeon races in Australia.
If you have any questions regarding the race please do not hesitate to contact one of the following organisers: Bob Stukel 0407 355 150 Andrew Spiliopoulos 0419 896 024 Jae Hosking 0487 912 630 John Yates 0457 407 038 David Wetering 0418 313 283 or Steve Gazzola 0431 247 548
Unit Tossing
John Brislin will be commencing unit tossing on Sunday 20th June 2021 initially from Wandong for 2 weeks then from Nth Seymour for 3 weeks. From then on he will be tossing from Wahring Cottage which is located in Nth Nagambie only on Sundays.
Pick up times will be from the Surrey Hills train station between 8.30 - 8.45 am then from 10.00 - 10.15 am from his home in Lwr. .Templestowe.
The cost will be $15 per flyer.
Contact John Brislin 0417 519 564 if you have any questions.
David Gray will commence tossing on the weekend of Saturday 19th June 2021 & Sunday 20th May 2021.The Saturday toss will initially be from Sunday Creek & then during the racing season from Koonya beach. Tossing on Sundays will be from the Seymour/Shepparton turn off or Wahring Cottage.
Pick up will be from the Cranbourne Pigeon Club 6.50 - 7.20 am then from the Dandenong Basketball Stadium Stud Rd 7.45 am - 8.15 am.
Tuesday tossing will commence 6th July 2021. Initially the birds will be tossed Nth and then Koonya beach later in the season
Pick up times will be Cranbourne Pigeon Club 5.45 - 7.00 am and then 7.45 - 8.15 am from Dandenong Basketball Stadium.
Stay safe and keep your distance when basketting.
If you have any questions please do not hesitate to contact David Gray on 0413847228.
The cost will be $20 per flyer.
VHA Videos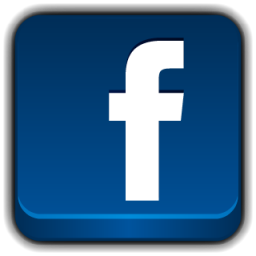 Follow us on Face Book